You selected Activ8 Joint
Complete
Great choice.

There's a reason Activ8 is our flagship product. It's already changed the lives of thousands of people…
Next Steps
Set yourself a reminder to check your email at
9am tomorrow morning.
When I will reveal the vote winner!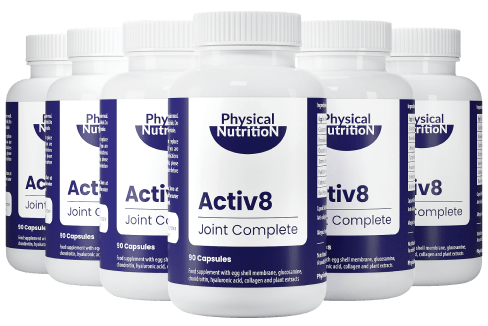 Recent Reviews Of Activ8
Joint Complete
"Have used dozens of products over the years unsuccessfully to alleviate arthritis pain, but am pleasantly surprised at the results after such a short time. Long may it continue."
Patricia . (15/09/2022)
Chronic arthritic pain
"Having taken daily doses of Activ8 I have noticed a reduction in swelling and puffiness around my ankles. I have also enjoyed an easing off of back pain caused by an accident at work. Onward and upwards"
David K. (05/09/2022)
30 days of activ8